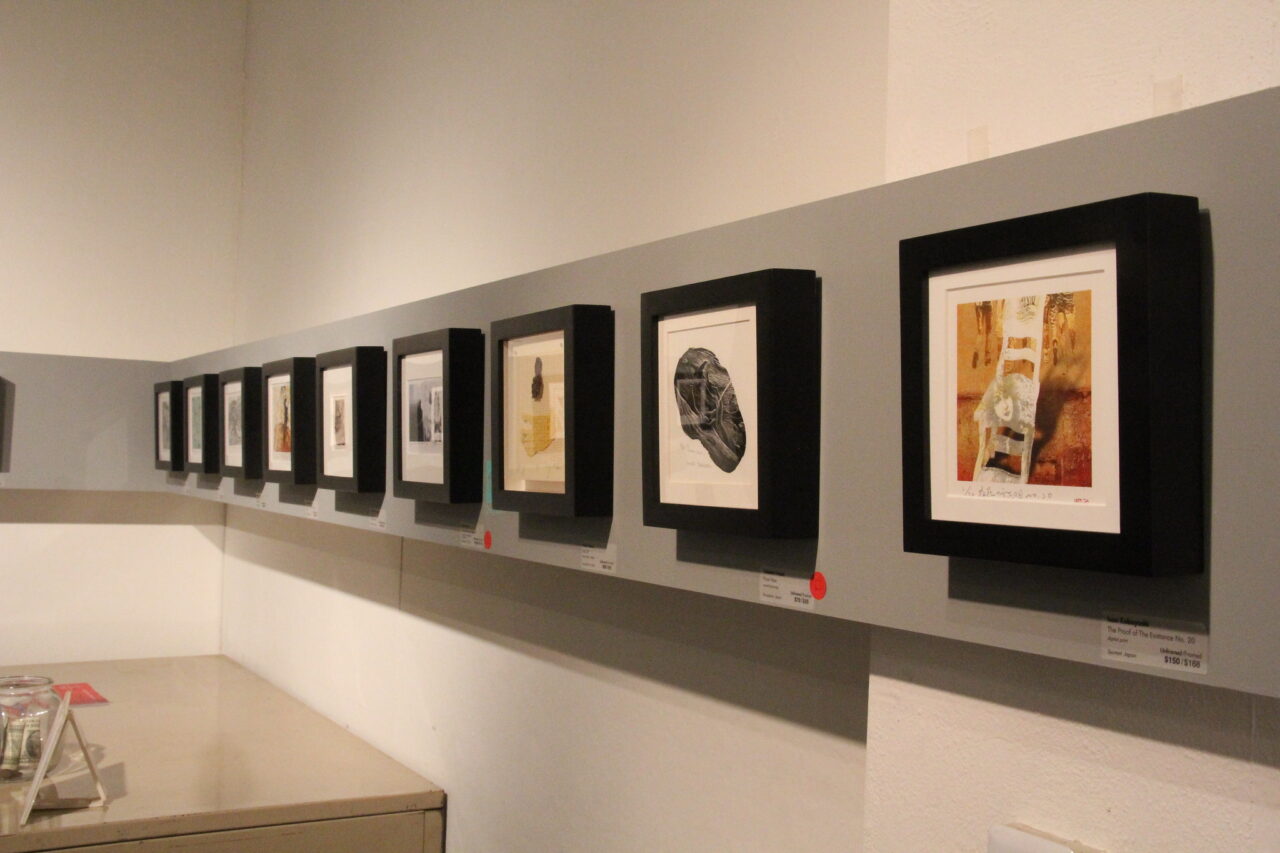 21st Mini Print International Information and Instructions
Cash prizes of $500, $250, $100 will be awarded to the top three artists, and $50 will be awarded to three honorable mentions.
To enter the exhibit, please fill out the 21st Mini Print International Submission Form
 Important Dates:
Arrival Deadline: September 9 , 2021
Selection Notification: October 6, 2021
Opening Reception: November 5, 2021, 5pm – 8pm EST
Exhibition duration: November 5, 2021 – January 14, 2022
Pricing:
• A $35 non-refundable entry fee for first submission must be included with application.
• A $5 fee is required for each additional submission.
Format:
• Maximum size of print must be 4" x 4" unmatted, unframed.
• Maximum size of paper must be 6" x 6".
Uploading: 
• Photograph or scan your work.
• Print must be 1000 pixels on the longest edge.
• Name your files in the following format:
          LastName-FirstInitial_title-of-print (Example: Smith-J_funny-bird.jpg)
• Upload a .jpeg of your print to the Dropbox address link found in the 21st Mini Print Submission Form.
Shipping:
All prints must be submitted both digitally and by mail for judging. Prints should arrive by Thursday, September 9, 2021. Work that does not arrive by the deadline will not be accepted. Up to ten (10) duplicates of your prints may be included for sale.
Items should be addressed to:
The Ink Shop Printmaking Center
330 E. State St. (MLK, Jr. St.) 2nd Floor
Ithaca, NY 14850 USA
(607) 277-3884
Returns:
You may choose to donate your prints to the Ink Shop, or we will return them to you. If you choose to have your prints returned, please include self-addressed packaging for us to send your prints back to you. Return postage will be included with your application fee.
Return shipping fees are $5 to the United States and $16 internationally. Return packaging should be no larger than an A4 padded envelope and should have your return address written on it. Prints, including work that was not accepted, will be returned at the end of the exhibition.
Payment:
Fee for submission with return shipping cost will be included in your total.