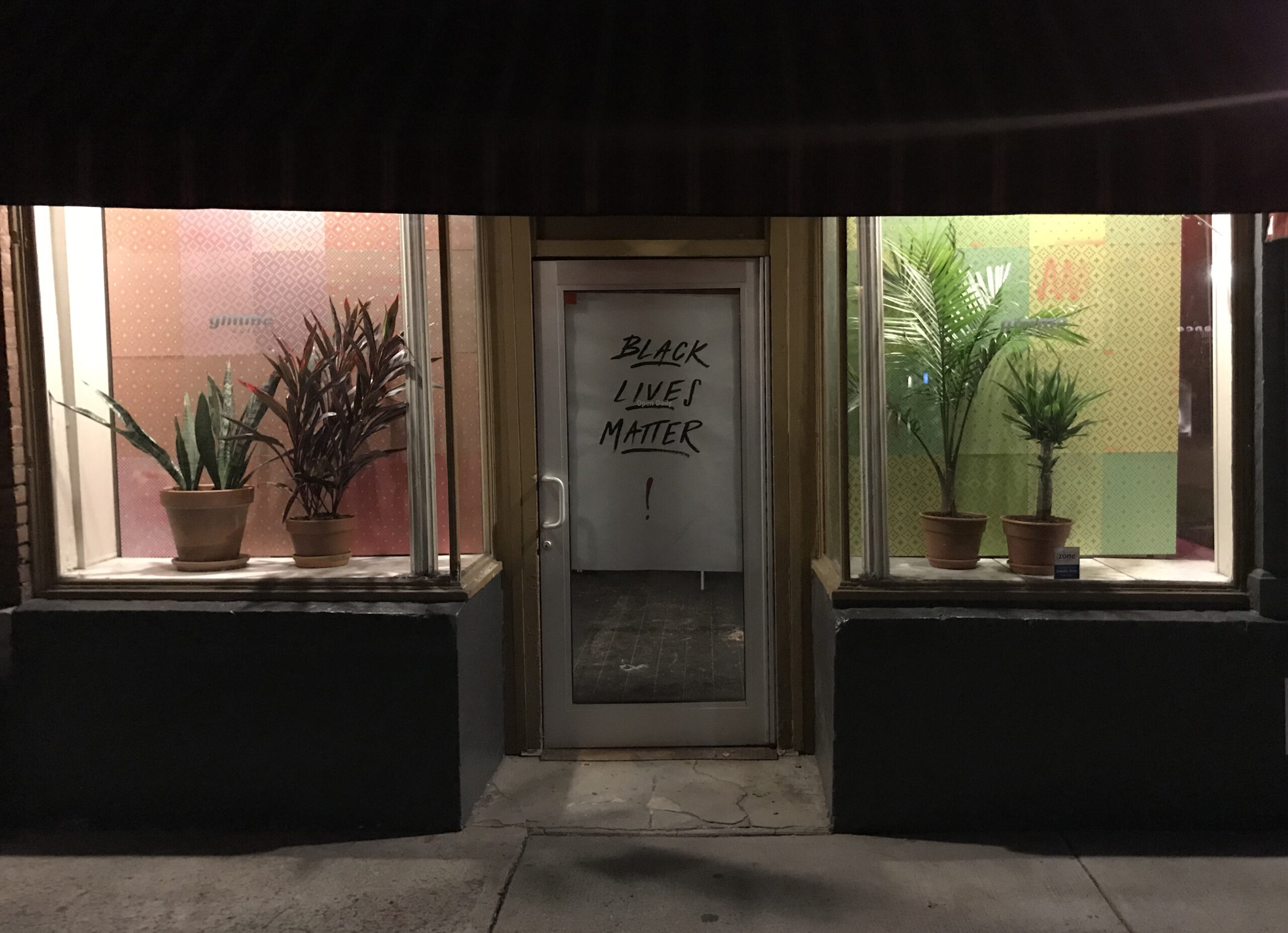 September 4, 2020
- October 31, 2020
Gimme! Coffee – Cayuga St. Pop Up
False Wall is a combination of materials, process, and prints. The two traditions that make up these prints: woven textiles and screen printed editions result in repeated patterns. They rely on hand-painted backgrounds to bring irregularity into the movement of the body...
Ink Shop COVID-19 Response
  Dear Friends and Ink Shop Community,
In response to elevated concerns of the spread of COVID-19 and in order to help protect the health of our member printmakers, and the public, the Ink Shop Printmaking Center will be implementing the following changes:
We are open by appointment only.
You can see our exhibits on-line virtually in 3D galleries and via Instagram and Facebook. 
The The Ink Shop is open to members via booking.  
The Ink Shop considered these steps carefully and will continue to revue our options and will make updates to our website as soon as there are any changes. Please direct questions or concerns to the Ink Shop email:
theinkshop@gmail.com
Please stay safe and healthy,
The Ink Shop
September 4, 2020
- October 31, 2020
Gimme! Coffee – Cayuga St. Pop Up
Exhibits