Find Us!
The Ink Shop Printmaking Center & Olive Branch Press
330 East State/MLK Jr. St.
2nd floor of the CSMA Bldg.
Ithaca, NY 14850
(607) 277-3884
artists@ink-shop.org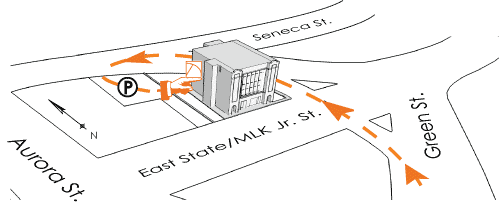 Visit Us!
Please fill out the form below to schedule a visit!  Our procedures for visiting have changed due to Covid 19.
Contact Us!
Send us an email!
artists@ink-shop.org
Sign up for our Newsletter!