Kay WalkingStick
Blame the Mountians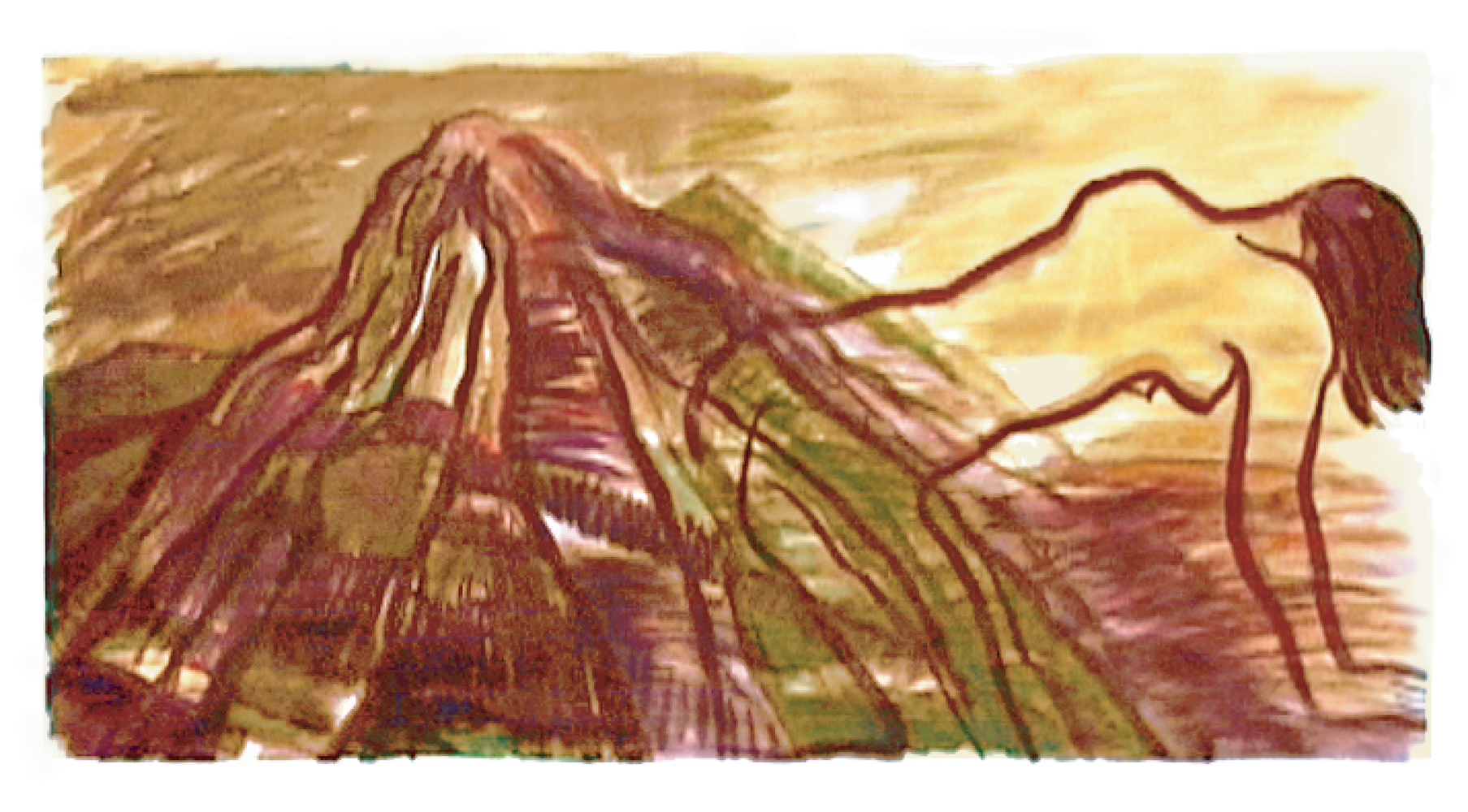 Edition Size    25
APS                 13
Image Size      32.5″ x 16.25″
Paper Size      35.25″ x 20″
Medium          Lithograph, 4 colors
Paper              Arches 88
The Olive Branch Press invited Kay WalkingStick in Summer 2000 as a Guest Artist to collaborate on this limited edition print.  All prints are $900. Kay WalkingStick has exhibited nationally and internationally. Her work is inspired by her Native American heritage. Proceeds from the sales will benefit future projects and program of The Ink Shop Printmaking Center and The Olive Branch Press.
In her work, Kay develops visual ideas about the metaphorical aspects of the Earth. Through frequent journeys to Rome, she continues to explore these tropes by incorporating figures in her drawings and paintings – her characteristic abstract landscape paintings have become a stand-in for her own body. Her forceful, erotic, sometimes frightening figures, be they classical Greek and Roman ones or the North American KokopellL depict psychological states. Mountains in their skyward thrust embody chthonic energy, permanence and sacred space.
Blame the Mountains focuses on optimism and determination as a large female figure crawls almost out of the picture plane. Kay, by returning to the figurative, has also opened the way to narrative.